ExotiKeeper is an app that can help you organize your exotic pet collection.
Keep track of your pets' molt/shed dates, feeding schedules and a lot more!

*NEW
Species list check for updates
To check if there are species updates, from your pets' list, click menu, choose more then choose 'Update species list'. Click the cloud icon on the top right of the screen to check and download available species. You will be prompted if you'll accept the updates.


*NEW
(BETA) Import Tarantulas App's data into ExotiKeeper!



*NEW
(BETA) Choose from a variety of themes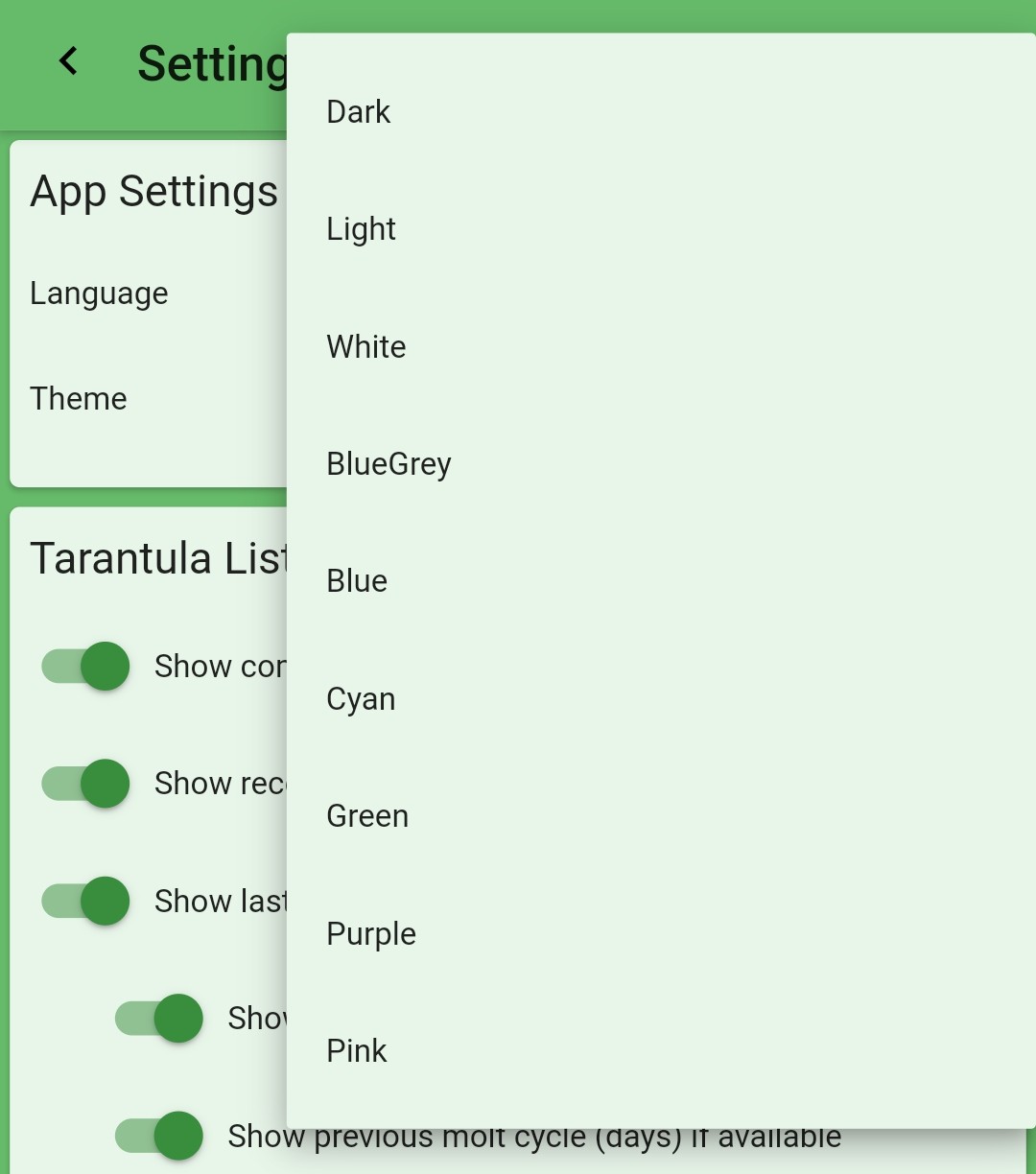 *NEW
(BETA) View your pet's statistics chart
Similar to 'Send Data' but after the successful data transfer, the devices default browser should open and navigate automatically to a url.
The uploaded data will be stored in our server for 1 hour and will be automatically deleted.
Also, the URL can be shared, simple copy the URL and send to your friends or open in your desktop for a larger view.
View Demo

*NEW
How to transfer your pet's data to the new owner
Send Pet Data:
1. From pets list, click on the pet to be sent.
2. In the pet's info page, click menu then choose 'Send Data'.
3. An alert box will pop-up with some data upload information, click 'Yes' to continue or 'No' to cancel.
4. After successful upload, a new alert box will pop-up with the download key that you have to give to the recipient.
Receive Pet Data:
1. From pets list, click menu and choose 'Receive Data'.
2. An alert box will pop-up where you can enter the download key then click 'Download'.

*NEW
Generate printable labels for your pets' enclosures with QR code. Scan the QR from the app for quick access to your pet's info page or actions such as feed, water and adding a new molt/shed date!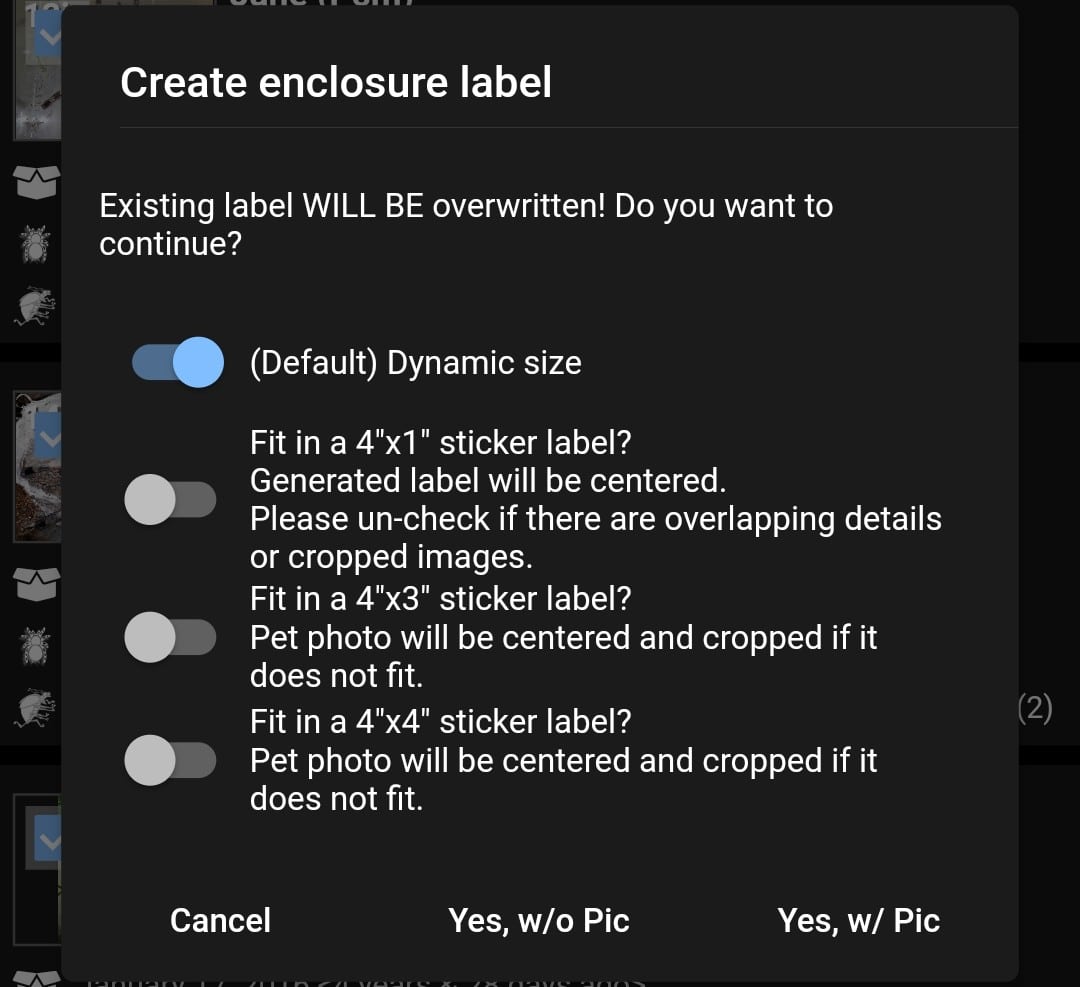 Basic Features:
– Add description/information about your pet
– List feeding history, days hungry and feeders used
– Shows molt/shed history days between the last molt/shed dates, may help predict/estimate when the next molt/shed will be
– Shows a popup notification/reminder of pets that needs to be fed
– Image gallery, can be used to look back on the progress of your pets' growth

Dear User,

This software is provided to you free of charge, I'm sharing this to help make it easier for fellow hobbyists keep records of their beloved pets.

If you find issues, please send me an email, I cannot solve your problem by leaving unfriendly comments, tell me the issue and I'll do my best to solve it.

Please leave a comment and if you like this app, please do share to other hobbyists!

If you find bugs or have suggestions to improve the app, or if you have a feature you think would help, please send me an email and I'll see what can be done.